Lightning Surge Simulator (LSS) &nbsp Circuit Breaker Box MODEL : 18-00072A (20A) / 18-00073A (50A)
A breaker box that can cut off the line between the tester and the power supply side when used in combination with the LSS-6330 series.
* Connection cable requires modification. Please inquire us for more details.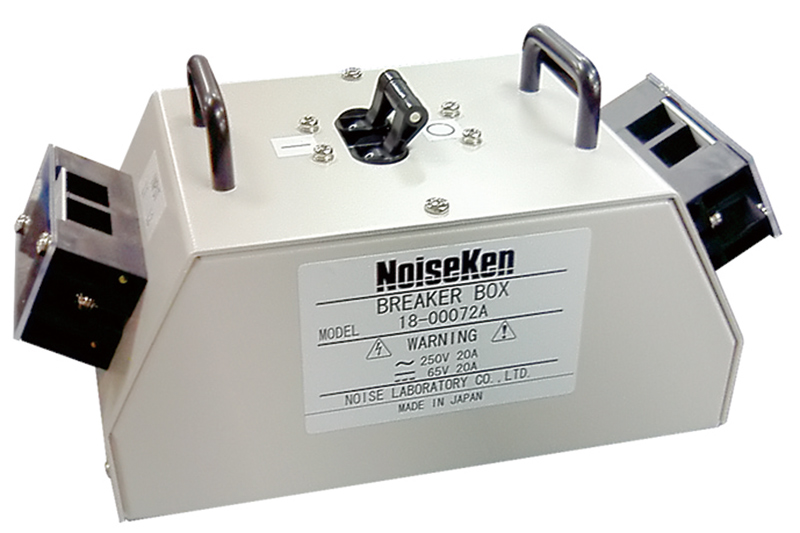 EMC Testing
Specifications
Parameter
Specifications(18-00072A)
Specifications(18-00073A)
Rated Voltage
AC250V 50/60Hz
DC65V
AC240/415V 3 phase 4 wire Y-connection, 50/60Hz
AC240V:Line-N (neutral) AC415V:Line-Line
Rated Current
20A
50A
Switching durability
over 10,000 times (rated open/close 6,000 times, no load open/close 4,000 times, frequency 6 times/minute)
Neutral pole (N pole)
N/A
The neutral pole does not trip by itself.The neutral pole does not open before the other poles and does not close after the other poles.
Operating temperature,
humidity
15〜35℃ 25〜75%(no condensation)
Dimensions
(W)180 x (H)92 x (D)100mm (excluding protrusions)
(W)180 x (H)92 x (D)120mm (excluding protrusions)
Weight
0.75 kg
1.2kg
Lightning Surge Simulator (LSS) Options