Lightning Surge Simulator (LSS) &nbsp AC line coupling unit for LSS-700 series (Three-phase AC600V / 50A)
This tester can perform a noise coupling test on a three-phase line up to AC600V / 50A by combining with the lightning surge tester (LSS-720B).

※This is a customized product. Please contact us for details.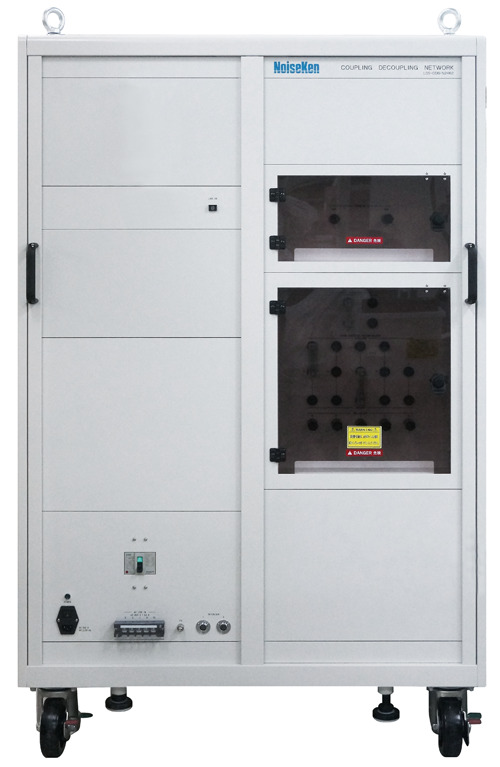 EMC Testing
Specifications
Item
Specifications
Surge input waveform
1.2/50μs(voltage surge)
8/20μs(current surge)
Surge input voltage
0.5~20kV(1.2/50μs)
Surge input current
100~4000A(8/20μs)
Surge input polarity
Positive or negative
Main unit drive power supply
AC100V ±10% 50/60Hz
EUT power capacity
Three-phase AC600V / 50A 50 / 60Hz
Dimension / weight
(W) 1034 x (H) 1665 x (D) 918 mm (excluding protrusions) / approx. 780 kg
Lightning Surge Simulator (LSS) Options