Lightning Surge Simulator (LSS)


LSS-6330 Optional Accessories
LSS-F03 Optional Accessories

CDN for Interconnection Lines MODEL : LSS-INJ6401SIG
This CDN product is used to apply surges to interconnection lines as defined in the IEC61000-4-5 Standard. With The EUT power capacity of DC50V / 1A it is possible to inject surges to interconnection lines up to 6,600V. Possible to bypass inductor (20 mH) with connecting the attached connection plug to inductor bypass terminal in DC output. Possible to equip the attached surge protective arrestor between each line and ground.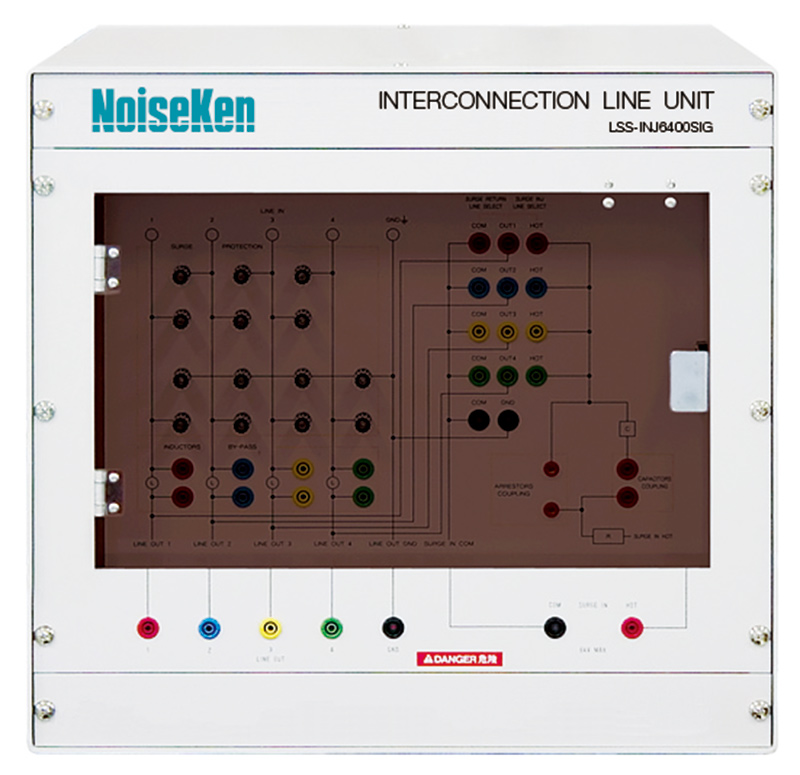 EMC Testing